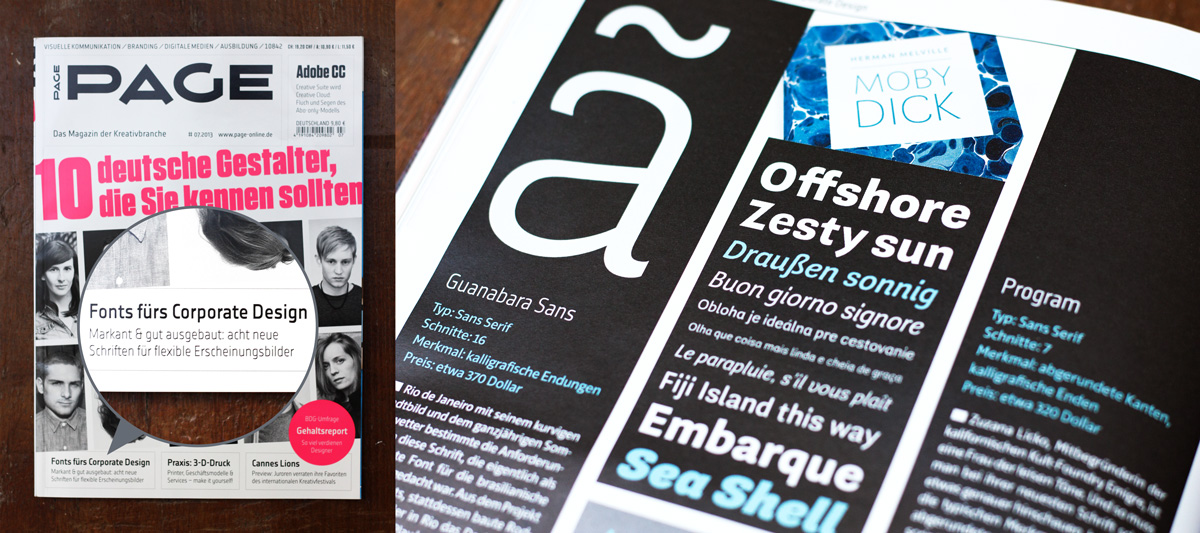 Guanabara Sans was one of the fonts featured on Page Magazine's article about typefaces for corporate use.
Page is a well known publication in Germany and we were honored to be included among some excellent work and designers we admire so much.
Many thanks to Antje Dohmann for showing our work over there!